Bi nigbagbogbo, ki o radiant tenumo on "Action sọrọ mulẹ kijikiji ju ọrọ" bi awọn oniwe-brand owo philosophy.Shenzhen radiant Technology Co., LTD. a ọjọgbọn LED àpapọ olupese iṣẹ, a ogboju ni 2007 pẹlu kan aami-olu-ti diẹ ẹ sii ju $ 10 Milionu. Radiant be ni Lilan Technology Park ni Gongming Street, Guangming District pẹlu ohun agbegbe ti 3000sqm. Niwon awọn oniwe-ibẹrẹ, o radiant ti pa dekun idagbasoke; Awọn ọja ti o radiant ti a ti ta si siwaju sii ju 100 orile-ede ati awọn ẹkun ni ...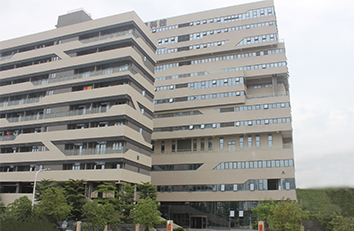 Ṣiṣẹ lile ati jije a magnanimous man.We ti a ti lilo awọn ti ni ilọsiwaju imo ero ati ki o tele ĭdàsĭlẹ lati gbe awọn ti o dara ju didara ọja, ati nipa gbogbo ibere bi wa asan ise agbese. Lati ṣe wa ọja pipe, a agbekale awọn julọ to ti ni ilọsiwaju gbóògì ẹrọ ati wakan ohun elo, Ki bi lati ṣetọju kan ti o muna didara bošewa ti gbogbo gbóògì ilana. O ṣeun si awon akitiyan, awọn ọja wa ti koja ọpọlọpọ awọn iwe-ẹri, gẹgẹ bi awọn, CE, CCC, FCC alakosile ati be be lo
Radiant ọja didara isakoso ti wa ni muna adhering si awọn ISO9001: 2008 certifications eto ati 7s isakoso standard.To wá fun tobi pipé, eyi ti exerts gidi ni ipa lori Standardization ti LED ile ise. Nibi ti a ṣèlérí pé gbogbo ose, gbogbo ibere ati gbogbo esi yoo wa ni wulo nipa radiant. Jẹ ká ọwọ ni ọwọ, nipa "Nfihan awọn ẹwa ti awọn aye" bi wa ise, ati ki o ṣiṣẹda kan diẹ lo ri ati imọlẹ aye.