With the acceleration of the pace of urban construction, the high-end atmospheric building materials of the glass curtain wall have gradually become popular. The transparent LED display has a high transparency, which is sufficient to ensure the brightness requirements and viewing angle range of the lighting structure between the floors and the glass facade, and at the same time, to ensure the original lighting perspective function of the glass curtain wall. Moreover, the transparent LED display screen body is light in weight, and does not need to change the structure of the building, and can be directly attached to the glass curtain wall without occupying space. In high-end applications, such as the installation of glass curtain wall in the 4S shop, the transparent LED screen can not only achieve the best transparency of the glass, but also ensure that the interior decoration design is not affected. In the case of limited glass area, the maximum screen resolution is achieved, and the transparency of the glass curtain wall is ensured. Whether viewed indoors or outdoors, it can be seen at a glance, making the high-end atmosphere more advanced technology breath.
1. Transparent LED screen, simple structure, aluminum profile structure and transparent PC panel, stylish and beautiful appearance;
2. Transparent LED screen, transparent, bright, beautiful, ultra-high refresh rate display screen floating, magic color, attracting people's attention;
3. Transparent LED screen, due to transparency, can be installed indoors. The skeleton is full of active locking, easy to install, no need to remove the module, only need to replace the problem unit parts, maintenance is simple and labor-saving;
4. Transparent LED screen, because the lamp bead and light bar is bare, and the texture is light, the protection level is the highest IP46. Due to the specificity of penetration, the minimum spacing can achieve the clear effect of P3.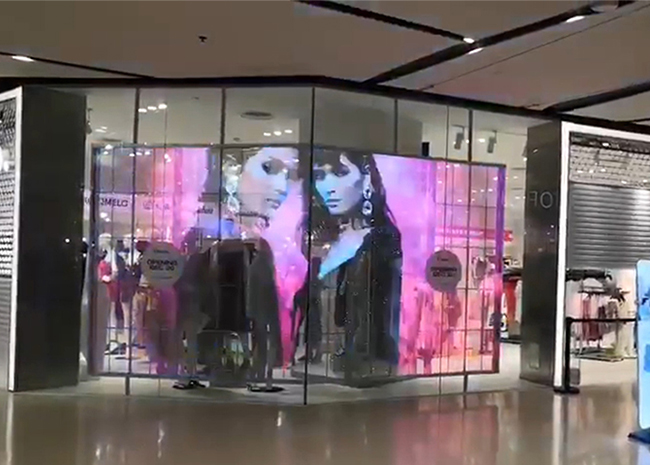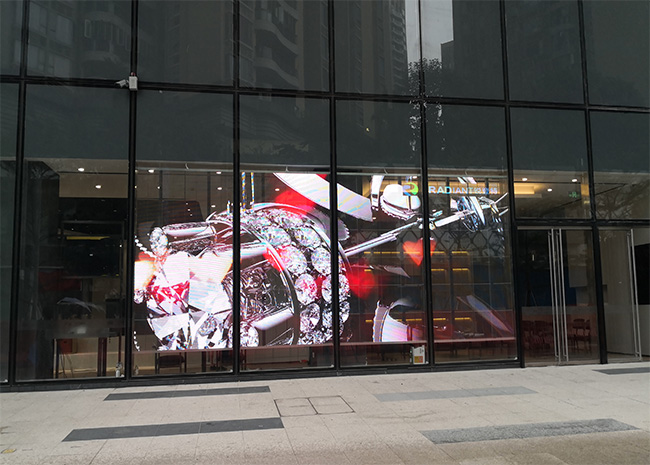 ---
Post time: Jul-22-2020