Station/Airport LED signage
Transport Visitors with an Immersive Experience with the Latest in LED Display Technology
Airports and Transportation hubs have the challenge of needing to communicate to is travelers 24/7. Long gone are the static advertising and TV monitors. With advances in technology and product these transportation facilities can create immersive, effective and efficient spaces with the use of LED video Display technology. LED displays are enabling signage creativity in new and exciting ways to create unforgettable experiences.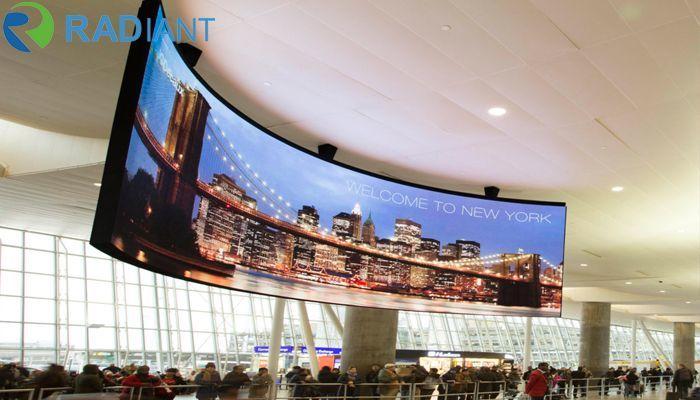 A large scale of interior curved LED video wall hang on the ceiling of the airport to show the city building and scenery。
Digital LED display board is popular to be installed in train station and metro station to show departure and arrive information while show some advertising too.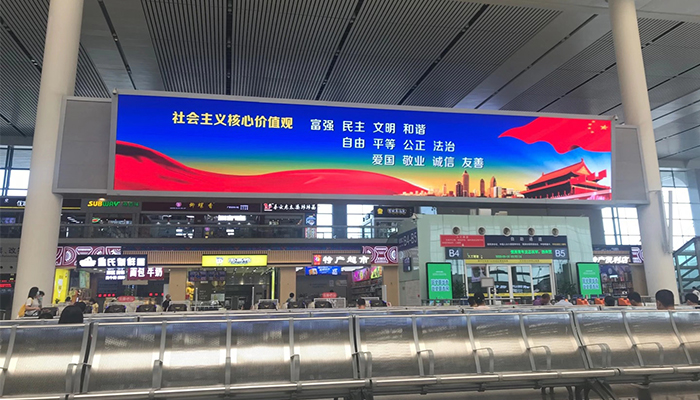 Digital LED billboard is always hot in different application markets. Due to a lot of high-speed railway station built, so a large quantity of interior LED screen and exterior LED screen are installed to show different information and advertisement.