One more XR virtual shooting project was completed in Australia
XR virtual shooting is a film and television production technology that uses LED display and content engine to realize real-time visualization. This method presents pre-designed 3D digital scenes in front of actors and directors, providing an immersive production experience and creative environment. With the continuous optimization and upgrading of LED display technology, hardware equipment, software systems, etc., XR virtual shooting related projects are being rapidly built around the world. Recently, another large-scale XR virtual shooting project landed in Australia. On March 13th, NantStudios, an XR virtual production special effects company headquartered in the United States, announced that its Australian subsidiary built two new LED virtual production stages in Docklands Studios in Melbourne. It claims to be a virtual shooting stage with the largest LED screen in the world.
One of the virtual production stages is a 40-foot (12.19-meter) high rounded-corner LED screen wall composed of 6,000 LED panels, and includes an LED sky screen architectural design that can be dynamically manipulated directly through dedicated 3D software as a lighting component To glow. The LED virtual stage facility can accommodate a large immersive scene and multiple virtual scenes at the same time, and separate and build a smaller single virtual stage in the sufficient space of the studio through the LED screen wall.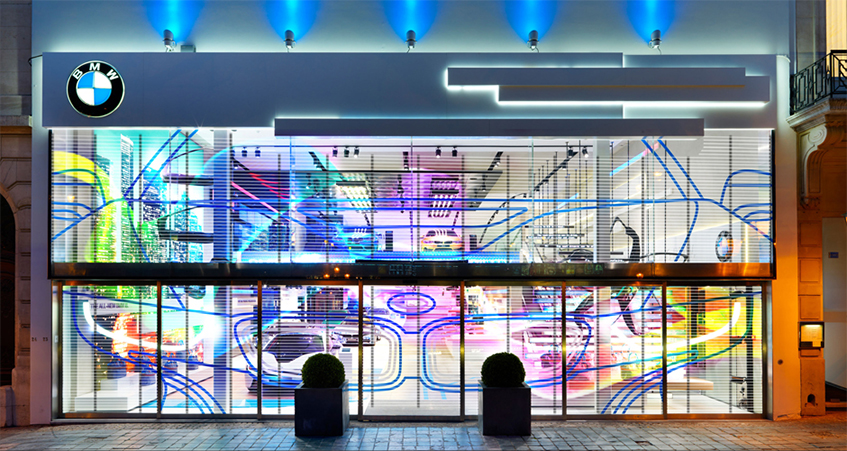 In the studio, another LED virtual stage with a height of 26 feet (7.92 meters) also adopts the LED sky screen design, which is suitable for application in small and medium-sized sets and shooting scenes with moving vehicles.
According to the data, NantStudios is a well-known virtual production visual effects company with decades of experience in virtual production and visual effects, and has participated in the production of many film and television works. The company's goal is to simplify the virtual production workflow and extend it to more productions project. In 2021, NantStudios teamed up with Radio Dior and Lux Machina, a film and television production company, to create an immersive virtual production park with 360° LED screens in California, USA. The virtual campus can be used as a shooting location for film productions, TV shows, and live broadcasts. It has multiple functions such as multi-view frustum rendering, HDR, live broadcasts, and film productions.
In 2022, XR virtual shooting will become the focus of LED display industry
Under the influence of the epidemic, XR virtual shooting and production has quickly "out of the circle" in the film and television industry due to its advantages such as more convenience and low cost. Except for this project landing in Australia, according to incomplete statistics from LEDinside, in the past 2022 , a total of several XR virtual shooting studio projects have been completed and implemented in China, the United States, South Korea, Thailand and other countries and regions, and XR virtual shooting has been recognized by more people in the film and television industry.
On the other hand, LED display, as a key component of XR virtual shooting, has also gained new growth opportunities due to the increasing demand for XR virtual shooting. According to the TrendForce 2023 Global LED Display Market Analysis Report, although affected by inflation and the global economic downturn in 2022, thanks to the adoption of virtual shooting technology by more studios, the LED display market for virtual shooting in 2022 will The output value is expected to grow steadily to 431 million US dollars, an annual increase of 52%.
Entering 2023, with the spread of the epidemic, can XR virtual shooting continue to boost the demand for LED displays? Or worthy of industry attention. From the perspective of market demand, the current XR virtual shooting projects mainly come from overseas markets. AoTo Electronics said that there are many high-quality XR virtual shooting projects abroad, which have a large demand for products, and customers have strong purchasing power and are familiar with related applications. Therefore, the company's XR virtual shooting projects are mainly concentrated in overseas markets.
Therefore, the demand in overseas markets will become the key to the growth of XR virtual shooting in 2023. In this regard, LED display companies seem to be optimistic about the growth of overseas XR virtual shooting projects this year, and they have shown their latest progress in XR virtual shooting to overseas markets. On the other hand, the domestic market is also worthy of attention. Although it is in its infancy, XR virtual filming has been applied by large entertainment companies, TV stations, etc., and has received relevant policy support. It has great potential for future growth.
From the application point of view, XR virtual shooting is not limited to high-end film production projects. In fact, XR virtual shooting applications are divided into three directions, namely film and television level, advertising level, and short video live broadcast level. LED display companies It is also developing in these three application directions. In the coming time, as XR virtual shooting related technologies continue to mature, it is believed that more and different types of content production projects will participate in the application of XR virtual shooting technology, and LED display related companies can also find new opportunities from it.
From the perspective of market demand and application, the XR virtual shooting track will continue to grow. Through the investigation at this year's ISE exhibition, LEDinside learned that as the epidemic slows down and the world opens up, with the obvious progress in hardware (LED display screen) and software (controller algorithm, camera motion tracking) technology, the market trend of virtual shooting It will continue to develop and drive the application of virtual shooting to extend from high-end film production to more application fields such as TV, drama, music, and advertising shooting.
Therefore, it is believed that in 2023, XR virtual shooting will still bring product demand to the LED display industry and open up new business opportunities for enterprises.
---
Post time: Nov-10-2023