HD Pixel Small dîwar video LED
Detail Product
Tags Product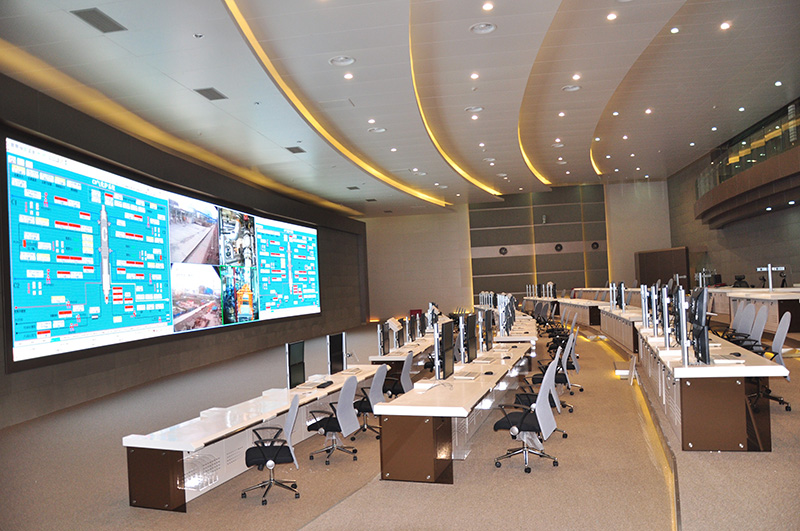 1. weight Light kêmtir ji 7.8kg ji bo her panel.
2. Cost Low ji Splicing: Bi ratio panel perfect of 16: 3 an 16:: 9, Radiant HD display LED dikarin bi hêsanî li gor rêjeya video caran-bikaranîn ji 4 spliced ​​9, ku gelek nikaribû di bin kêmkirina mesrefan splicing de şert û mercên dual ji source sînyala jî danê û cihê bûyerê hin.
3. Alîkariya ji bo Installation Eniya û Maintenance: Module, dabînkirina hêzê, bi destxistina kart, karta converter, û kabloyan di navbera panel nikaribû hemû ji ber parast. Ji bilî vê, di panelê de bi taybetî-dîzaynkirin dikarin bên ji ber sazkirî wek baş, ku jî ew Adaptive zêdetir ji rewşa bi cîh bi sînor
4. Perfect Bandora Display: 160 ° super wide kûrayî viewing horizontal û vertical mişterî zêdetir dibe. The pictures bi weşana xwe bi no xeta sęyemîn stabîl in, û ji devê image tûj û zelal e, dema mirov bi pictures dînamîk.
5. Operation Safe: Bi hilanînê, hot qat ji bo Signal, weşana bi îstîqrar dê bêne garantîkirin dema têkçûna happens.Anti-vekirna Şîfrekirin, nikaribû mailên sînyala cut-off û input nekevin. 
SPECIFICATIONS
| | | | |
| --- | --- | --- | --- |
| Şanî | HD1.667 | HD1.875 | HD2 |
| Configuration Pixel | SMD LED | SMD LED | SMD LED |
| Pixel Pitch (mm) | 1.667 | 1.875 | 2.0 |
| Pixel Tîrî (pixel / ㎡) | 360000 | 284000 | 250000 |
| Size Panel (mm) | 400 (W) × 300 (H) × 88 (D) | 480 (W) × 480 (H) × 88 (D) | 480 (W) × 540 (H) × 88 (D) |
| Panel xuyabûnê (W × H) | 240 × 180 | 256 × 256 | 240 × 270 |
| panel Material | Die - pişk bafûn | Die - pişk bafûn | Die - pişk bafûn |
| Loss (kg / pcs) | ≤6.5 | ≤7.8 | ≤10 |
| şewqa balance White (uncountable) | 800 adjustable | 800 adjustable | 800 adjustable |
| * Max. Vexwarina Power (W / ㎡) | 800 | 800 | 800 |
| * Avg. Vexwarina Power (W / ㎡) | 250 | 250 | 250 |
| Serviceability | Eniya / Rear | Eniya / Rear | Eniya / Rear |
| Profîl Angle (deg.) | 160 (H) / 160 (V) | 160 (H) / 160 (V) | 160 (H) / 160 (V) |
| Wêneyê Rate (Hz) | 1920/3840 | 1920/3840 | 1920/3840 |
| Grey Level (bit) | 14/16/18 | 14/16/18 | 14/16/18 |
| Ratio Contrast | 3000: 1 | 3000: 1 | 3000: 1 |
| Germahî (K) | 2000 ≤ TC ≤ 9300 adjustable | 2000 ≤ TC ≤ 9300 adjustable | 2000 ≤ TC ≤ 9300 adjustable |
| Adjustment şewqa | Programmable / auto / manual | Programmable / auto / manual | Programmable / auto / manual |
| color Pîvandin | Brightness û Chroma bitepî ne | Brightness û Chroma bitepî ne | Brightness û Chroma bitepî ne |
---
Previous:
screen SKY 3D LED
Next:
screen LED hundir
---