The rise of the concept of "light display", LED application boundary expansion
Display and lighting used to belong to two different industries. The former used graphics and video to display information, and the latter used lamps to illuminate or decorate objects and environments. However, LED display and LED lighting are both great inventions based on LED semiconductor technology. The technical reserves of the same source of light display make the integration and development of light display a necessity on the technical path.
In addition, with the continuous development of the LED industry, display and lighting are integrated and penetrated into each other in applications, and the original clear boundaries have gradually been broken. In this context, the concept of "light display" was proposed. Such as flexible LED display. The proposal of this concept is not only an inevitable trend in technology, but also an overall solution to meet the needs of customers. What customers need is not a single lighting product or a single display screen, but the integration of design, hardware and software. system solution.
The arrival of the era of light display not only conforms to the development law of the LED industry, but also reflects people's higher pursuit of spiritual and cultural life, and at the same time conforms to the digital trend of urban management.
From the demand side, at present, a wide range of needs such as urban night scenes, commercial complexes, sports complexes, and cultural tourism projects have promoted the rapid development of the LED industry, and the light display industry-level scene solutions are meeting the market's demand for "light display". "needs. Taking the opening ceremony of the 2022 Winter Olympics as an example, this event uses a variety of technical means to perfectly integrate LED lights and LED displays, bringing an ultimate audio-visual feast to the global audience and opening the light display. Prelude to the era.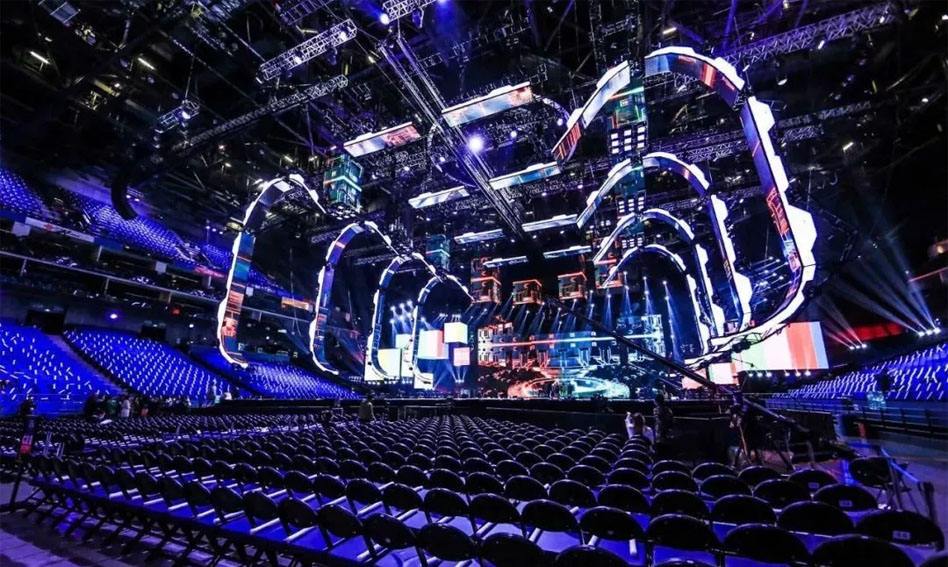 Light manifests, light manifests, all things manifest because of light, this is the law of nature. Based on the thinking of the light display integration trend of the LED industry in the new era, the light display industry is based on LED semiconductor products, integrating software definition, intelligent control, remote clustering, LOT interconnection, 5G transmission, ultra-high-definition video, XR production, naked eye 3D and other cutting-edge technical means, equipped with artistic design and content creativity, meet the needs of light display scenes in industries such as business, sports, cultural tourism, entertainment and urban planning, and provide users with industry-level scene solutions. Ecological technology industry.
"Light Display" is a concept of technological romanticism. The integration of Light Display is the inevitable result of the development of the industry and society. It is the best choice to meet customer needs under the background of diversified and upgraded customer needs. A complete set of light display industry-level scene solutions includes hardware, software, content, creativity, delivery, service and other systems. Based on this, there are seven application scenarios of light display: industry light display, entertainment art space, sports complex, commercial complex, film and television complex, cultural tourism complex, and light display city.
The application scenarios of industry light display include professional lighting display space in command and control center, transportation, medical, military, conference and other industries. The concept of light display can be linked with the screen, so that the scene has a higher sense of immersion, so as to better meet the needs of customers. The entertainment art space includes various cultural activity venues, such as museums, religious sites, activity centers, exhibition halls and other subdivided light display scenes, with external landscape + internal smart lighting and display screen + control system + projection immersive experience content and application as the host.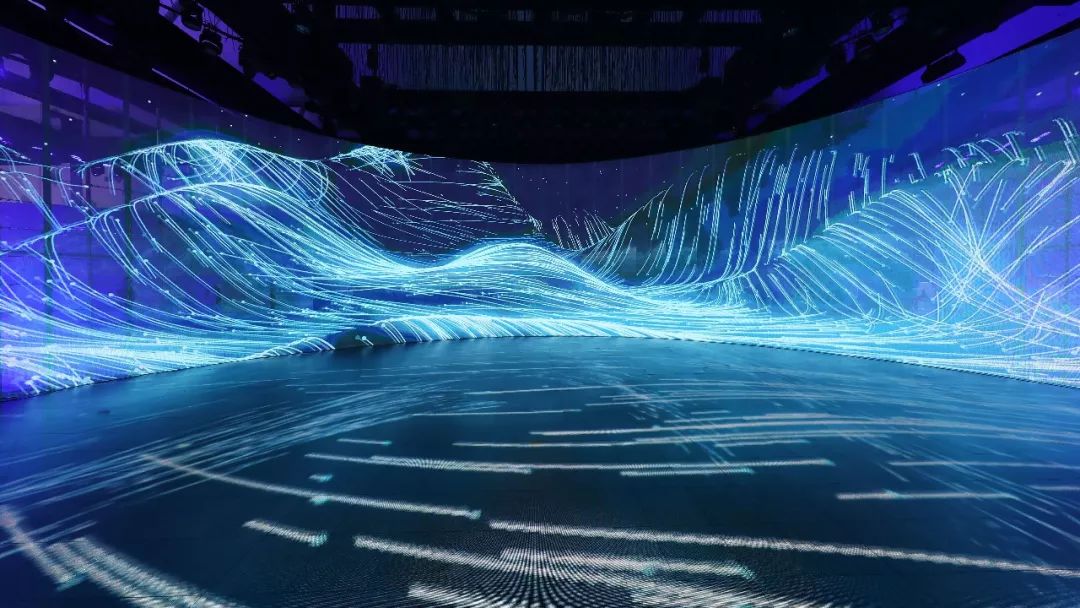 Sports complex is a comprehensive project based on characteristic venues, with sports services as the core, integrating health, culture, leisure, education and other functions. Conventional application scenarios mainly include sports parks and complexes, of which the complex also includes commercial , performing arts, events, landmarks and other sub-sectors. In addition, the e-sports scene has gradually become a crucial category for sports complexes. It is understood that a complete set of e-sports event scenes includes peripheral lighting, competition stage area, XR live broadcast area, training conference room, event management area, innovative interactive experience area, exhibition and trading area, etc.
Commercial complexes combine three or more functions of urban living space such as commerce, office, residence, hotel, exhibition, catering, conference, and entertainment in the city. The film and television complex integrates film and television production, education and training, tourism and vacation, and leisure and entertainment. It is reported that at present, Unilumin Technology's customers in XR virtual shooting include Disney, Pixomondo, MMC Studio and other Hollywood international film and television production companies, and cooperation cases include "The Mandalorian", "Moon Landing Pioneer", "Westworld" ( third season) etc.
Cultural tourism complex is a large-scale complex tourism and vacation project with cultural and tourism resources as the attraction, with the characteristics of functional aggregation, diverse formats and strong accommodation, including but not limited to cultural tourism cities, resorts, hotels, small towns, etc. Also include transparent led display.  "Light Display" City is an extension of a smart city. It integrates cutting-edge technologies such as Metaverse, artificial intelligence, Internet of Things, and AR. The application scenarios can be applied from all aspects of users' lives, including business, people's livelihood, environmental protection, public safety, urban services and activities. and other applications in various industries. 
---
Post time: May-17-2023