LED Display: Hummer-Class Gear for 3D Digital Museum
Let black and white be the past, let color be a reality ;  Let the text say goodbye to the lead color, let civilization enter the digital
The museum field is an emerging and rapidly developing field with a large space. At present, the number of museums in China has exceeded 2,300, and nearly 10,000 exhibitions are held every year, attracting more than 150 million visitors. The characteristic museum system was initially formed.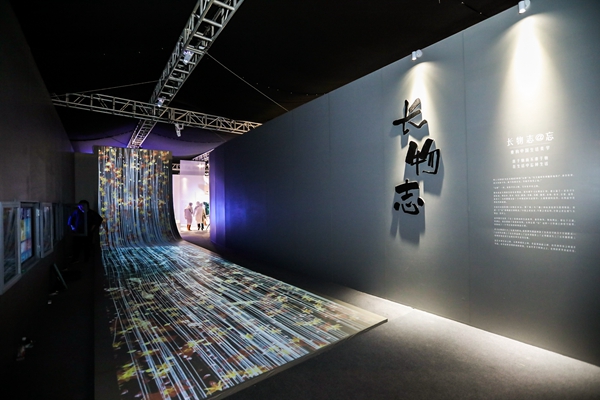 There are 131 registered museums in Beijing. The number of museums in Shanghai has reached 100, of which 42 are industry museums, and by 2010 this number will be 150. There are 48 museums and memorial halls in Jiangsu, and there are currently 25 museums in Nantong. There are nearly 130 folk museums in Zhejiang, accounting for about 40% of the total number of museums in Zhejiang Province. There are 80 Gansu Museums. In the urban area of Suzhou alone, there are more than 10 public museums. It is expected that by 2010, the number of Dongguan museums will increase to more than 30.At present, there are nearly 500 museums in 12 provinces and autonomous regions in western China.
In the next five years, China will strive to build more than 300 key museums, so that all central cities above the prefecture level have a fully functional museum, and each ethnic group has more than one nationality and folklore museum.
The museum strategy has become the core of the "city card" strategy. In Beijing's case, the museum is the core of his cultural strategy for a top international metropolis. Whether a city has a museum cluster is the key to whether a city is international and digital. Because it is a big stage for systematically displaying local life, from ancient times to the present, from heaven to earth, from analog to digital, from nature to science, from public to private, museums are the best places to spread civilization. The 3D digital museum can make the "digitization of civilization" a reality.
So, what kind of latest display technology can be used in these various types of museums? In the world, there is the latest Hummer-level equipment for 3D digital museums -- the four- LED screen 3D ring screen, which is fully promoting the digital display of boutique-level museums.The above four-screen 3D ring screen meter, the model is QID type, is very smart. It can be displayed on four screens and one word, such as the display of the picture of Shanghe during the Qingming Festival, or it can be combined into a square shape, such as the display of special collections.
The museum, set on the display wall, allows visitors to easily read and watch the adopted scheme, and different screens can display different contents at the same time. The most outstanding thing about this four-screen 3D ring screen instrument is 1. It can play high-definition movies with 1080 resolution, which is impossible for ordinary products. Ordinary products can only play DVD. The gap between the two formats is actually very large. Next year will be high-definition video In the golden age of film take-off, all film sources must be able to support high-definition format. If the museum adopts hardware equipment that cannot play high-definition, it will not be able to keep up with the requirements of true 3D digitization. 2. The four-screen 3D ring screen is calculated by 4 GPU hardware, and the display speed is very fast and very smooth. Therefore, it is extremely precise when displaying four high-definition movies or static high-resolution images at the same time. The four-screen 3D ring screen instrument is indeed a pioneer in technology in creating new knowledge, new digital and new museums in multi-angle and multi-dimensional aspects.
---
Post time: Aug-03-2022