Advantage of overhead Jackpot LED Signage
Advancement in display technology provide players with a more immersive experience, attracting a wider customer base, as a tool to provide the best game content and keep players engaged in the game.
The overhead Jackpot LED signage on the top of the machine is mainly used to display the jackpot number and attract players.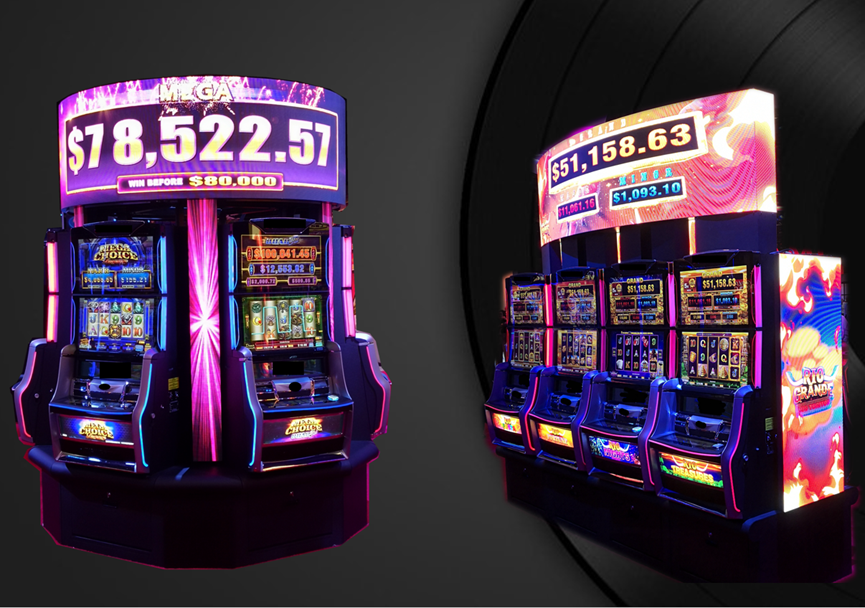 Nowadays, operators want to install a large LED video wall in their casino to satisfy customers during major sporting events, just like the Olympics and Champions League games.
All the additional products that we design and sell, such as these LED video walls, are supplementary signs for multimedia systems and casinos. We have developed fillers installed between slot machines.
We can even add LED panels on them for special effects. The same applies to bank-side displays, which is a good one. In addition to a series of slot machines, it is also equipped with LED panels to give the floor an amazing effect.
In the past, the overhead sign consisted of an aluminum base coated with laminate, with light bulbs or even neon lights added in the middle, and a large LCD display showed the jackpot number. Nowadays, these are almost never used because they break and are very expensive to produce. The LED matrix panel is now covered with complete signs and light bulbs, and neon lights and LCD displays are no longer needed. And these new overhead led signage operators can show everything they need for an attractive experience.
The great advantage of these LED panels is customizability. The panel itself has different sizes and different pixel sizes and distances. This means that for a large LED video wall, the distance between the LED size and the pixel is greater, while for a smaller sign, it will be exactly the opposite, so each image at a different viewing distance will be absolutely clear and perfect.
The overhead Jackpot led screen for slot machine we produce are always developed in cooperation with slot machine manufacturers, who have introduced new game themes and need matching logos with graphics.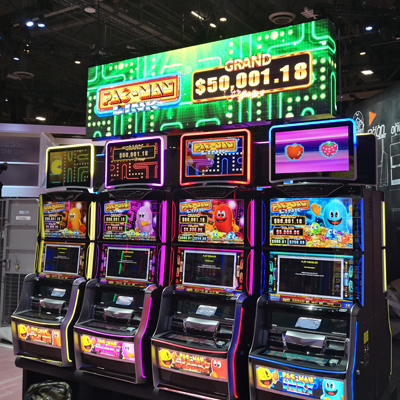 ---
Post time: Sep-13-2021