Video Youtube:

Caratteristiche:
 1.Nessun armadio, buona flessibilità, curva naturale senza soluzione di continuità (concava, convessa), può essere piegato liberamente, può essere modellato in qualsiasi forma, design flessibile in diverse forme, per soddisfare le esigenze di personalizzazione personalizzata degli utenti finali;
2.This proutilizes the ideal module size (240mm x 160mm) is available for any normal size. Customized ribbon cable conducts the power and data to module via quality cables and connectors guarantee safe and reliable connections between each module.
3. Essere in grado di adattarsi ad ambienti più complessi, con una migliore luminosità visiva; utilizzando una speciale tecnologia PCB ad immersione in oro, materiale PCB per telefoni cellulari;
4. Il guscio inferiore morbido può eliminare l'elettricità statica; lo schermo è installato con una forte forza magnetica e direttamente adsorbito, il che rende l'installazione molto comoda, il magnete è completamente svuotato e la planarità è buona;
5. Gestione indipendente dell'alimentazione: l'alimentatore può essere posizionato entro 10 metri a distanza per rendere la struttura più sottile per ottenere un effetto perfetto.
Immagini dei dettagli :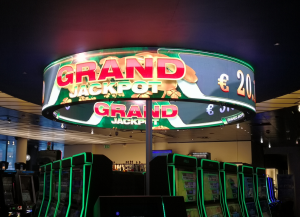 ---
Precedente:
Schermo LED flessibile P3
Successivo:
Poster per schermi LED da pavimento
---